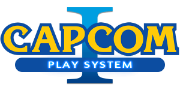 You can play and download Capcom Play Station System 1 ROMs for free and in very high quality from this page. We have a huge list of curated CPS1 games that you can choose to either play online or you can download and use an emulator within your computer to play the games.
CPS1 may no longer be a preferred option for the current gamers due to the presence of more powerful and versatile system, but a good number of those who played it when it was released will agree that it was one of the finest systems back then.
The Capcom Play System 1, simply known as CPS1 was first introduced in 1988 by Capcom and it was the equipment used for the arcade machines. When it was released, there were just a couple of arcade games with such a kind of equipment, and some of the most popular games that were played in this machine included The World Warrior and Street Fighter II and from these games, the obsession with fighting games soon started spreading across the globe.
As usual, nothing lasts forever, and even though CPS1 had lots of fans and gamers behind it, the last game for the equipment was released in 1995. Though most gamers who grew up with the game are now grownups, they still remember the days when they could enjoy the games in cinema lobbies and shops.
All you needed to do was insert the coin in the machine and begin enjoying your favorite game. It was an excellent gaming machine with very good games and graphics which were seen as superior back at the time.
Today, you could still enjoy the CPS1 games on your computer, though you will need to have an emulator. If you want to check it out, you can find some of the popular CPS1 ROMs on this page, and download them for free.