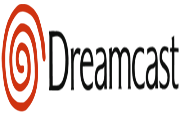 Sega Dreamcast is one of those gaming consoles you simply wanted to own back in a day. The name refers to the top of the line console developed by the obvious company and released in Japan in 1998. The following year, in 1999 it was released in the United States and Europe. There have been 6 versions of the console and the 6th was final. This refers to the fact Sega stopped making gaming console due to poor market success and became third-party developer only. Today, players can experience the thrill of the games using Sega Dreamcast ISOs.
Sega Dreamcast was developed and released before Sony PlayStation 2, Xbox and GameCube. The technical specifications were powerful back then but this also meant that the console was expensive. Sega decreased the price several times, but the success was simply impossible. The first generation of the console used Hitachi SH-4 CPU and VR2 GPU made by NEC. During the full lifespan of the console, Sega sold 9.3 million units which was significantly lower than they expected at the time of development. An interesting fact is that the company replaced the entire leadership in order to make the console more popular. However, this didn't happen and they had to stop making Sega Dreamcast. The more precise specifications include 16MB of RAM memory, 8MB used for videos and 2MB for audio, known as audio RAM.
The console was canceled and recalled in 2001 and it is still known as a console that ended Sega's presence in this industry. Just to add, the company has been involved in making gaming consoles for 18 years. After the failure of this particular gaming console, Sega started developing games and they have been doing it ever since. If we add that the console has been expensive and relatively rare in the past, we can see that it is going to become a popular item among collectors, including the game cartridges.
If you are planning to play the game or games for this console today, you need to download Sega Dreamcast ROMs. Download an emulator such as Retroarch, RedDream, NullDC, Chankast or another one available right here. Then you are ready to play games such as Crazy Taxi, Power Stones, Skies of Arcadia, Sonic Adventures and many others. Some players claim that these are the best games ever developed and the ones that deserve your full respect.