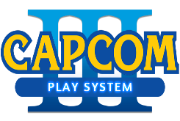 Capcom Play System 3 or CP System 3 is the third arcade gaming console of this name released in 1996. It is obviously developed by Capcom and there were the original Play System and the Play System 2. After the third version, the company moved to the Naomi gaming consoles which were powered by Dreamcast. Today, Capcom Play System 3 ROMs are some of the hardest games to find and play.
Capcom Play System 3 was a complicated device since the start. It had BIOS which was located on a CD and a cartridge with decryption protocol. After a user booted the system, it would transfer the BIOS to the motherboard and decrypt it. The errors were common and in some cases, users deleted the decryption protocol by accident, which made the entire device almost useless. The games were provided on CDs in order to keep the low cost of the gaming console. Today, however, you can find these games in a form of ROMs.
The CPS3 ROMs can be played using emulators. The best ones are FB Alpha and Model 2. Some games you can play include Street Fighter III 2nd Impact - Giant Attack, Street Fighter III, JoJo no Kimyouna Bouken and the best-known game for the platform, Red Earth.